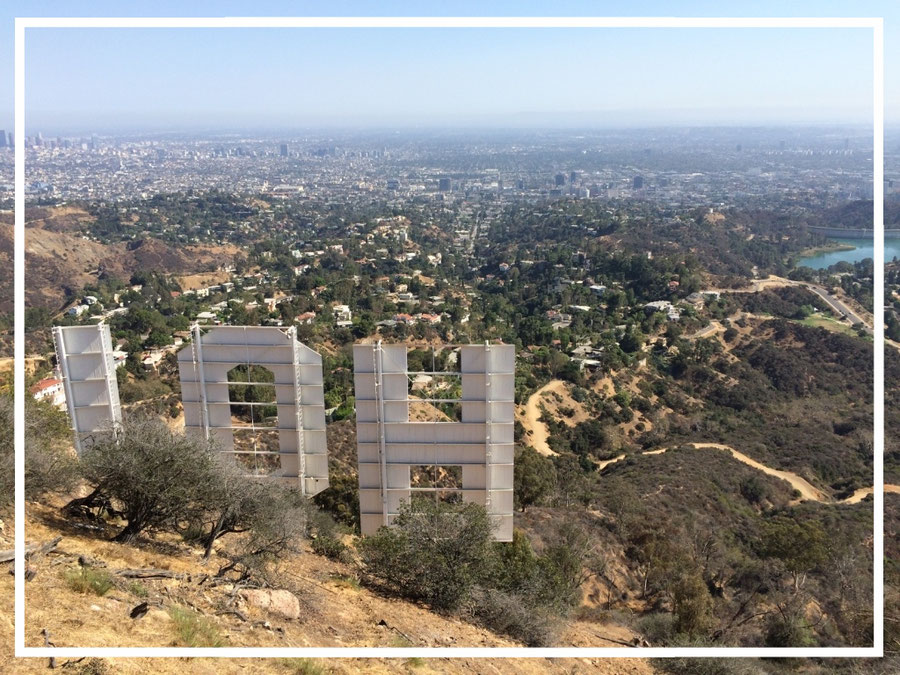 I'm back in Germany - after seven amazing weeks in Los Angeles. I've officially fallen in love with the city, the people, UCLA, the food. Everything. I miss it already... But I'll be back. Until then, I have thousands of memories and almost as many pictures to look at.
Los Angeles is so many things at the same time: metropolis, movie set, concrete jungle. There's always something new to explore and something different to try out, whether it's hiking trail or a restaurant. The people are incredibly nice and forthcoming. The variety of food is crazy. The sun is always shining. I could go on and on... I think there are enough websites and books about what to do when you're in LA, so I don't want to to bore you with the usual touristy recommendations. However I will tell you what my personal highlights were and what I think you should do/see, when you're in Los Angeles:
- Get tickets to the taping of a late night show (like Jimmy Kimmel Live!): This is a must if you're a fan of talk shows or interested in the TV business in general. It's a great (and free) way to get a glimpse into the work that goes into the making of a talk show. And if you're lucky you get to see some really cool celebrities live! You can get free tickets at websites like 1iota.com, just make sure to register a few weeks in advance.
- A hike to the Hollywood Sign: We've all seen it on the screen and maybe live, but have you ever been as close to it as I have been (see my pics below)? That was an incredibly experience. Not only was the hike itself really nice, but standing up there, looking down at Los Angeles... Awesome. There are different routes that all start at the Griffith Observatory and it took me about 1.5h hours. I would recommend going during the week though, it might be a bit crowded up there on the weekend.
- Farmers Market im Fairfax District: This is THE place to be if you're a serious foodie. There are lots and lots of food stands and the options are almost endless. I went three times and I could have gone back a few more times, the food is just that good and there's always something new to try. Another plus: The Grove, an outdoor shopping center, is only a few feet away.
- Abbot Kinney Boulevard in Venice Beach: If you're on the lookout for hip restaurants and unique stores (from fashion to design), this is the street you should go to. The street is lined with beautiful houses, shops, bars and restaurants full of hip people. Every first friday of the month there are lots of food trucks and people enjoy a meal together outside. Definitely one of the best evenings I had!
- Getty Center in Brentwood: The Getty Center is the museum of the J. Paul Getty Trust in the hills of Brentwood and it houses a great collection of artwork as well as varying exhibitions. There is no admission fee and the view of Los Angeles itself makes it worth a visit. I would go during the week though.
If you're interested in seeing a few more pics from the last 7 weeks, you'll find them down below. I hope I was able to give you some impressions of the city of angels. If you've never been, it's definitely worth a visit and you can easily spend a few weeks in Los Angeles and California. I will go back for sure!
---
---